CAN YOU DIG IT?!
OMGASS! This is JPHiP.com - THE ONE AND ONLY official site of JPH!P A community covering all Asian entertainment and beyond. Focusing on music + movies/tv; ladies + porn; sports + HiP HoP. With roots worshipping Japanese idol Rika Ishikawa of Morning Musume fame, JPH!P has evolved into JPHiP.com - a site about nothing and anything. Throw out all the kawaii and bring on The Ecchi!!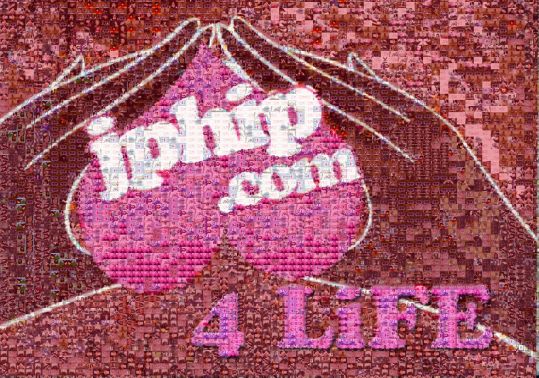 The Bidness
What's crack-a-lacking at JPHiP.com? Can I get a witness? Dis is how we handle bidness!!
2009 Feb 06
SNSD IN BANGKOK 09 KYAAAAAAAAAAAAAAAAAAAAAAAAAAAAAAAAAAAAAAA

Three things that made me jumping with joy (literally);
1. Yuri's solo dance, especially the split at the end.
2. In GG whre she always cme up with her own move, she did the Thai wai and I just thought it was so cute.
3. She wore the shirt designed at the end of the concert. It was a desigh for the Thai forum I'm part of. Last Nov, a staff came to Korea and gave them 2 shirts each (along with other stuffs), the forum tees and the concert tees (not official, also designed by a forum staff). We didn't expect them to wear these because it was months ago and my design has the url in it and they weren't supposed to advertise anything. But there they were. yuri, Jessica, seohyun, Taeyeon and Tiffny in the tees with my design and the rest with the forum's concert tees.
Also, in the beginning, Yuri saw my sign and waved at me. KYAAAAAAAAAAAAAAAAAAAAA.
More news, pix and video at the forum
[ posted by tamatron ]
At HiP Nation, we write our own rules. We have the power to make JPHiP whatever we want it to be. Hold onto your asses as we create another new chamber.