Recognize a JPHiP Legend: Jabronisaur
Then there is Jabronisaur: the consumate HiPster, a great friend. He joined us from the start and headed up our H!P Perv and Red Light District sections as a member of The JPH!P Crack Staff. He hosted his own radio show, Beware the JabberJocky! filled with video game and anime music. He joined the HiPstaz at Anime Expo 2009 in Los Angeles, CA and got to spread the JPH!P Way to Morning Musume members, esp. Jun Jun and Aika Mitsui. Sadly, Jabronisaur passed away on July 16, 2009. Tim Marks is up above, looking down upon us with his friendly laugh. We at JPHiP carry on his legacy of being incredibly kind and keeping up with his passions: The Geek and The Perv FOR LIFE. Head over to the forum as he lives on through his posts and threads, immortalized right here. Forever remembered.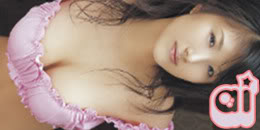 ---
---
---
---
So Legendary Jab is, he was a huge part in our festivities at Anime Expo 2009 in Los Angeles. This is just a sample gallery of how hard he represented JPH!P, helping to pimp the forum and keeping everyone feeling upbeat.
Even the final night that we saw him, he volunteered to guard the hANGRY & ANGRY autographed poster that we won in an auction: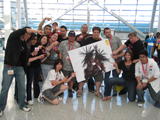 Forever immortalized in a Morning Musume Fan Club DVD, front and centre, read his story from Anime Expo 2009 in the thread.
Jab <3 Always putting others before himself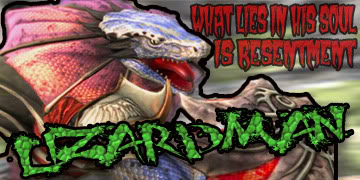 He is depicted in the ongoing webcomic Rascals drawn by mastergodai, college buddy of Jab, which is loosely based on their college days:
We continue to honor him with the Be like Jabronisaur Day by continuing to live our lives like him. More threads can be found in the...
ARCHIVES...