Y'all HiPstaz Better RECOGNIZE
Real RECOGNIZE Real
At JPHiP.com, we keep it REAL. How REAL son? Real REAL. Here we give a big thumbs up to those who been down with The Crackstaff.

First up, marimari: a friend, a legend. One of the regular IRC folk and consummate Risa Niigaki fanboy, he had the nack for finding files out of nowhere. His taste in cute girls and music was unmatched. Sadly, marimari passed away on July 30, 2006. Kyle Bouvier is up above, looking down upon us with a big smile. We at JPHiP carry on his legacy of being selfless in sharing and caring FOR LIFE. Head over to the Legends of JPHiP site on JPHiP.com for a taste of what he was like and how he touched us all. We'll miss you marimari.
Then there is Jabronisaur: the consumate HiPster, a great friend. He joined us from the start and headed up our H!P Perv and Red Light District sections as a member of The JPH!P Crack Staff. He hosted his own radio show, Beware the JabberJocky! filled with video game and anime music. He joined the HiPstaz at Anime Expo 2009 in Los Angeles, CA and got to spread the JPH!P Way to Morning Musume members, esp. Jun Jun and Aika Mitsui. Sadly, Jabronisaur passed away on July 16, 2009. Tim Marks is up above, looking down upon us with his friendly laugh. We at JPHiP carry on his legacy of being incredibly kind and keeping up with his passions: The Geek and The Perv FOR LIFE. Head over to the Legends of JPHiP site on JPHiP.com as he lives on through his posts and threads. Forever remembered.

Moderators of individual forums - the focus is oh so necessary: meowchi (subcru leader/H!P Fanfics), Daisukirika (H!P Role Playing Game) Stryfe (SNSD multimedia, Geek to da Rescue) Loser87/Yuuyami heading up the new generation of Fanfics! THEY keep it REAL, jabronisaur (back in his second tour of duty at The Perv).
Longtime P.I.E.H.O.L.E. lurkers: Ame, Ange, kraygk, Sexy Beam, Redturtle, Rei-chan, Yasu, ~Dan~, Kuno_Thunder, Ping, THUNDERDUCK, Saburo, Tettekete, Maliciel, StreakintheSky - amongst the few who been DOWN from the start.
Graphic designs: original silver & black rotating logo by Sexy Beam; new inverse heart ass logo & radio logo by boykun; mascot by ChrNo. JPH!P/JPHiP name concept by Sexy Beam and Kuno_Thunder who brainstormed the forum name and logo overnight. Fenrir for the translations. suki* for keeping it all in check. Ping & Flyp for the original IMG BBS concept. Jabronisaur for his work laying down the RLD porn section. ggliff for twisting Rika's wrists. (If daigong is forgetting anyone, please complain to him: admin(at)jphip.net)
And of course, GOD herself: Ishikawa Rika.
Recognizing Generosity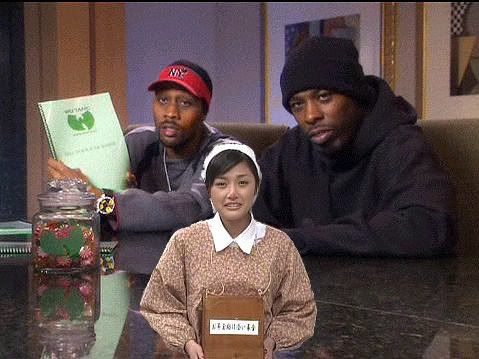 We at JPHiP.com would like to recognize the HiPsters who generously donated funding to support us over the years when shit was rough. To date, over $500 has been raised to keep JPHiP going. In the past 2 years, we've established our own servers, and we continue to strive to be the best community on the internet.
($100+)
ebc, light_hikari
($50 to $99)
JFC, kenji_kun
($25 to $49)
Happosai, Flyp
(up to $24.99)
Princess Pudding, Odango, lilday, Mocha, Yoake, Amp, Lunarr, psymon, harlock, Ericks, Lajonsky, tiny, chera, makistar, thatguy, stoneden, Mediadogg, cypher, thelastangel, Hakaisou, len.chan, limitbreaker
We be ballin now, but we know that y'all will be there to have our back whenever, wherever. We FAM like that.
Props
Big ups to all The Hustlers, Pimps, Whores, Dealers, Pushers, Wankers, Writers, Crack Addicts and most of important to YOU - THE CUSTOMER!! aka The HiPster who be holdin it down. In an internets of giants, two perverts set out to give a long middle finger to the world. Without everyone's support, we would not be who we be. Mad props!
One Love.
The JPH!P Administration