Recognize a JPHiP Legend: kuro808
If ever there was an entry for world's greatest contributor, there would be a picture of kuro808: he defined what it meant to be a JPHiPster, present in everything and ever facet. A great friend. Always reached out to be in the IRC and social. He joined us from late 2010 and instantly made his impact as a non-stop postwhorer, initially we were like "WHOA Slow the fuck down." But he didn't just get his posts and leave, he was everywhere - joining contests, IRC, showing neverending love of music, sports, comedy. He too had a stint on the radio with one of the most creative babblefests around, proving that at JPHiP you can really be yourself. With Adogg, there was H!P Musix Blox and later solo'd Kuro's Hawaii Show filled with all genres of music, with a special nod to Hawaiian flava. He showed up in the randomest of places. This was most evident when Morning Musume came to New York City in 2014. We met up with him, but he would just come out of nowhere and be just so full of enthusiasm it was just so evident - you cannot replicate what you see online. Kuro was that spirit that represented the community. Finally, on October 2017 he joined The JPH!P Crack Staff. Pick any spot in the forum, kuro lives on through his posts and threads, from poetry to fanfics, to random emojis he will be sorely missed. REST IN POWER BRADDAH.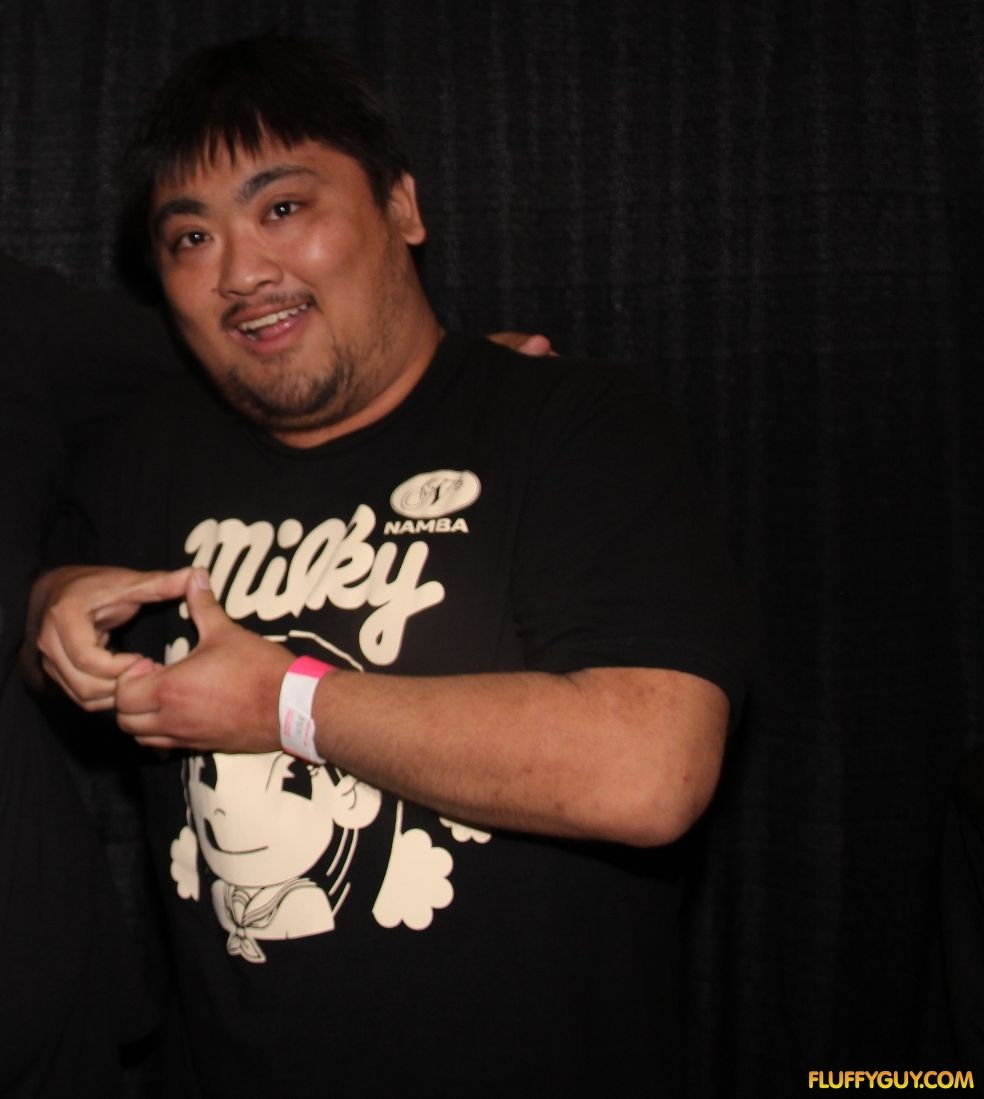 kuro's YouTube Livestream - doing whatever the fuck we want
We continue to stay strong, never give up the fight. kuro's memory will live on, his battle with cancer will never be forgotten. More threads can be found in the...
ARCHIVES...
Here we remember Kuro, Our Brudduh.
Check out his
YouTube Channel

Check out his
Kuro's Hawaii Show
Radio Archives:
http://jphip.org/KURO/
Meeting Gabriel Iglesias:


Visit
http://jphip.com/kuro/index.php
0 comments
|
Write Comment